You Loved Me Whole
This wedding holds a very special place in my heart. I had planned to blog about Naomi & Kristoff's wedding back in early 2020, but then Covid hit and life got thrown on its side. So here we are, just over 2 years later, and I find myself once again feeling all the feels of our time spent together.
From the moment I met Naomi and Kristoff I was in awe of their zest for life, their vision for their wedding, and most impressively, their relationship. During and after every planning meeting, whether it was a site visit, a stationery meeting, or a momentum meeting, I was impressed with how they treated each other. Naomi & Kristoff were intentional in how they included each other in the decisions that needed to be made. They openly shared their preferences and desires for the wedding, but always with so much love and consideration. I wish I could have bottled their energy and positivity so that I could share it with other couples as an example of how to nurture a magical relationship!
"Naomi & Kristoff wanted a wedding that exuded authenticity and demonstrated their love for one another. It was also important to them that everyone who made the effort to join them in celebration felt appreciated and loved."
Here are a few of of my favourite photos from this thoughtful weekend wedding affair set in the beautiful city of Whistler, British Columbia. Photographers Shari + Mike were the perfect match for Naomi & Kristoff and the synergy between them on the day was awesome. Their connection and love for one another evident in the photos captured! Enjoy…
Delicious sandwiches are a great idea to keep hungry tummies happy during the Getting Ready period!
Makeup & Hair provided by Kerry Waring and her talented team.
These First Look Photos will go down in DreamGroup history as one of my favourites to date. Kristoff's appreciation and love for Naomi is evident and tangible.
Naomi's stunning lace dress from Union Bridal was the perfect balance of sweet and sexy! Woo-Woo!
First Look Success!! Yes!
Naomi's "aromatherapy" bouquet composed of roses, eucalyptus, herbs, lavender and berries smelled heavenly! Naomi wanted a bouquet that she could smell throughout the day and be calmed by its scent. Mission accomplished! Bravo Ninebark Floral Design! I think we may be on to something with Aromatherapy Bouquets Sophie!

The rivers and mountains of Whistler were Naomi & Kristoff's playground for their pre-wedding photos.
Naomi & Kristoff were so playful!
Kristoff's custom ox-blood suit was commissioned from The Tux Store. He also had dapper navy suits with unique linings made for his Groomsmen! Quite the dashing Groom's Party, no?
Group Selfie Moment!
Planner Tip: Try and schedule the day in a way that allows everyone to move through it without feeling rushed. Time for relaxing before the ceremony is important. This is a significant step in a couple's life and having time to take it all inis priceless.
Naomi & Kristoff were married under a gorgeous custom Chuppah (pronounced Huppah) with cascading greenery and vines. It was very romantic!
Naomi & Kristoff shared the most powerful and touching vows I have ever witnessed. "You healed the wounded parts of me and loved me whole"… I mean seriously. Goosebumps every time!
Time for the Yichud! For those that don't know, the Yichud is a Jewish wedding ritual that takes place immediately after the ceremony. The couple spends a few minutes by themselves away from their family and friends to enjoy some private time.
Naomi & Kristoff took a moment to wave down to their guests who were enjoying cocktails, hors d'oeuvres, and games on the deck! "Wait for us", they said! "We're coming down!"
There love and joy at this wedding was an incredible thing to witness.
Live music for the ceremony and cocktail hour was provided by songbird Nikita Afonso.
Custom cocktails, named for their parents, were a highlight with a hand painted menu by the talented Love by Phoebe! Naomi & Kristoff had fun taste testing and coming up with the perfect recipes during their pre-wedding visits at The Four Seasons Resort Whistler! It was hard work, but somebody had to do it!
From the fabulous outdoor tent and adorable mobile bar to the life sized chess set and putting green, The Four Seasons Resort Whistler, offers the perfect place to celebrate!
Time to reveal the ballroom to Naomi & Kristoff followed by a few romantic and cozy photos by the fire!
"Ladies and Gentlemen, Please take your seats for dinner!"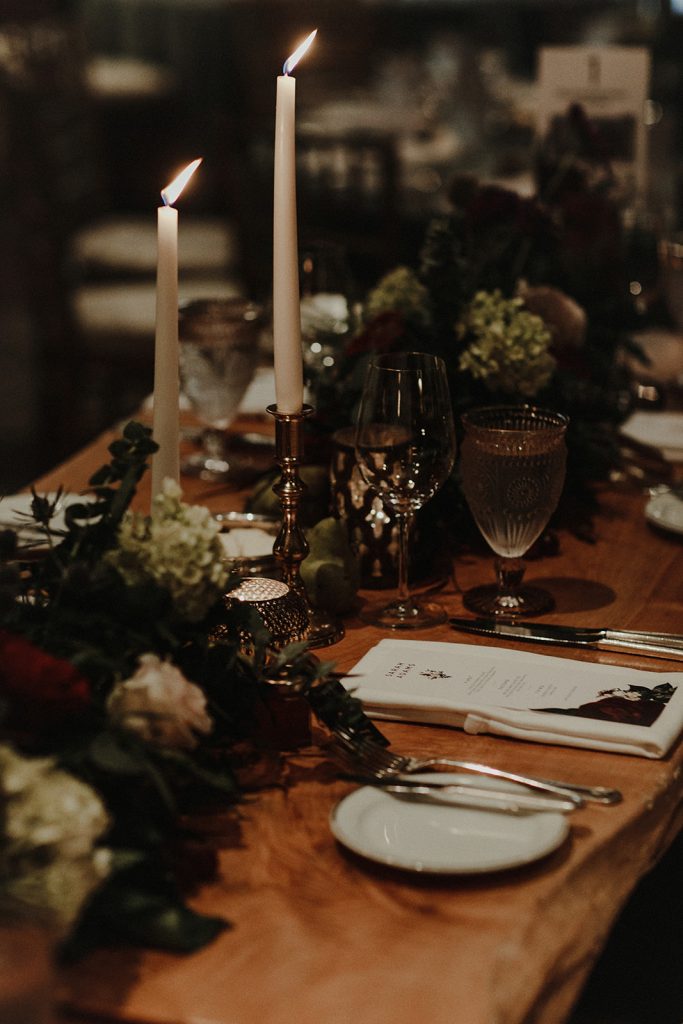 The ballroom at The Four Seasons Resort Whistler was warmly brought to life with thoughtfully considered "Game of Thrones Inspired" florals. Exquisitely implemented by Sophie and her team at Ninebark Floral Design.
Time to sneak off for the surprise dress change! Naomi had a fun and vibrant gown custom made by Pure Magnolia for the "After Party" with a fabulous matching bowtie for Kristoff! It's all about the details baby!
Who doesn't love a second "First Look"?!
Okay, now let's get dancing! Starting with a traditional Hora, Naomi & Kristoff had the ultimate dance party! Everyone participated and some even showed off their sweet dancing skills. Including photographer Mike and Kristoff!
Let them eat cake! And cookies and milk… Mmm.
"You are my puzzle piece."
"That's a wrap! Goodbye friends!"
Naomi & Kristoff welcomed their son, Rowan, into the world in June of 2020. And the heartbeat goes on…
---
CREATIVE TEAM: